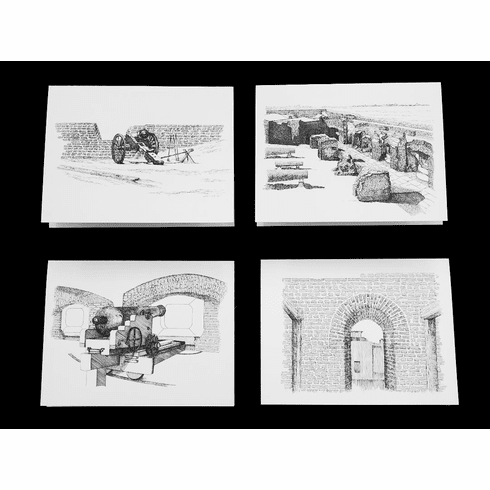 Ft Sumter 4 Note Pack
4 Note/4 Envelope Pack of Ft Sumter Renderings in Notecard form. Charleston Harbor, Charleston, SC. From original Pen and Ink Renderings by Joni Purk.
One of each design highlighting the brick walls, guns, courtyard and cannon 'within the walls'.
For letter writing or looks great framed in group of 3 or 4.